Membership of the IDNA is a Calendar Year and runs from January 1st to December 31st.
Click on the 'Pay Now with myeasypay' button below for membership options.
If you have not used Easy Payments Plus previously, you will need to register your details and create your own account.
When you renew your membership, simply enter your email address and password and continue to make your payment.
To make a payment, select the membership option you require and proceed to pay. (please see list of approved training courses below)
Please review our Terms and Conditions.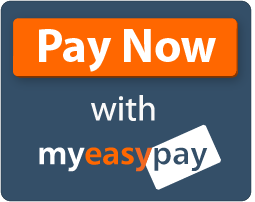 Student Dental nurse Membership
Only those student Dental Nurses undertaking a recognised training programme at one of the following centres are eligible to apply for student membership
Diploma in Dental Nursing, School of Dental Science, Trinity College Two-year full time programme NFQ Level 7 (CAO code:TR801)
National Dental Nurse Training Programme of Ireland (Diploma in Dental Nursing Part time) Dublin Dental University Hospital validated by TCD NFQ Level 7
National Dental Nurse Training Programme of Ireland (Diploma in Dental Nursing Part time) University College Cork NFQ Level 7
Diploma in Dental Nursing (Full time) University College Cork (NFQ Level 7)
NEBDN Irish Diploma in Dental Nursing (Marino College of Further Education)
Irish Diploma in Dental Nursing (NEBDN) QQI Level 5 (Drogheda Institute of Further Education (DIFE)
Higher Certificate in Science, Dental Nursing. Athlone Institute of Technology (NFQ Level 6)
Higher Certificate in Science, Dental Nursing, Letterkenny Institute of Technology CAO code LY816) (NFQ Level 6)
Other centres/programme which are accredited by the Dental Council of Ireland as they become available
Exceptions to free student membership
Qualified Dental nurses who return to further education at post qualification level are required to apply for Full membership
BSc in Dental Practice Management with Oral Health Promotion
Certificate in Dental Radiography
Certificate in Conscious Sedation
Specialist Certificate in Health Promotion (Oral Health)
Orthodontic Therapy
Other programmes as they become available 
Qualified Dental Nurse Membership
A person who holds a qualification in dental nursing awarded by one of the following:
The Dublin Dental Hospital
The University of Dublin
The University Dental School & Hospital Cork
The National University of Ireland Cork
Athlone Institute of Technology
Letterkenny Institute of Technology
A person who holds a qualification in dental nursing awarded by the National Examining Board for Dental Nurses in the United Kingdom.
A person who holds a qualification in dental nursing which in the opinion of the Dental Council is equivalent to those specified above